FLAGTREE'S   ALSTAR   SADIE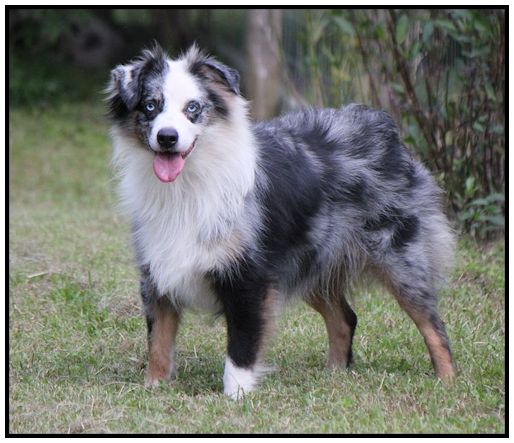 DOB :   April  4,  2011 

Size :  18.5  inches  /  40  pounds 

prcd-PRA     Normal / Clear       ( OptiGen  #  15-3479 )

CEA / CH     Normal / Clear      ( OptiGen  #  15-3479 )

HSF4 - 2      Normal /  Clear      ( OptiGen  #  15-3479 )

MDR1           Normal / Normal    ( WSU  #  35884 )

DM                Normal / Clear       ( GenSol  #  100-1705 )


FLAGTREE   MINIATURE   AMERICAN   SHEPHERDS 

                                       Sadie

                                         .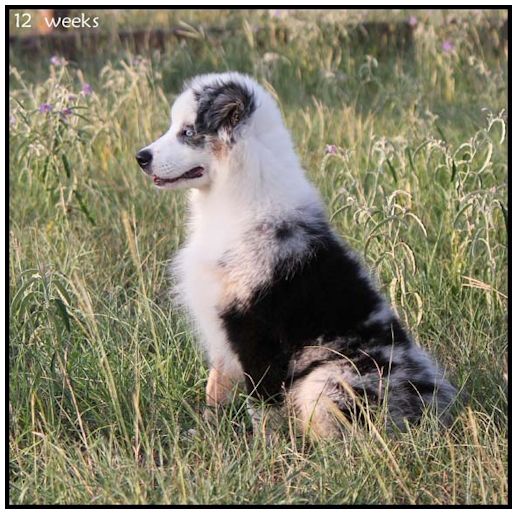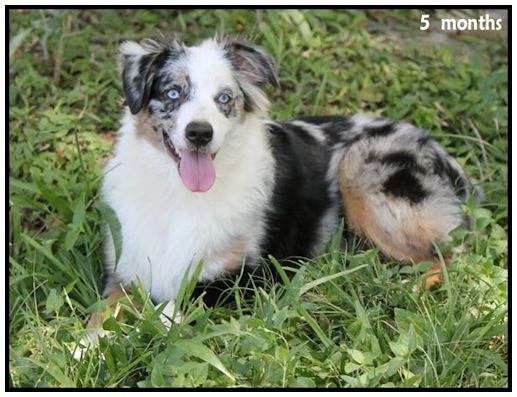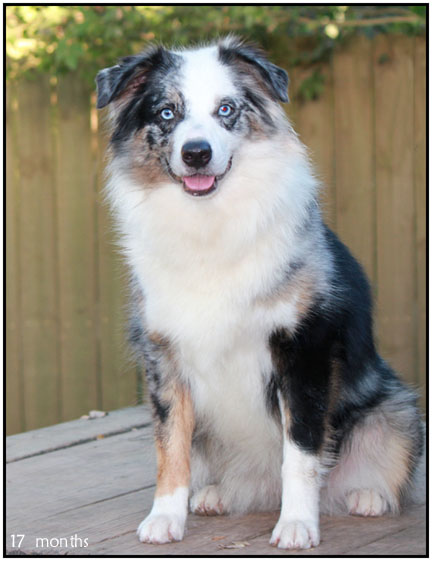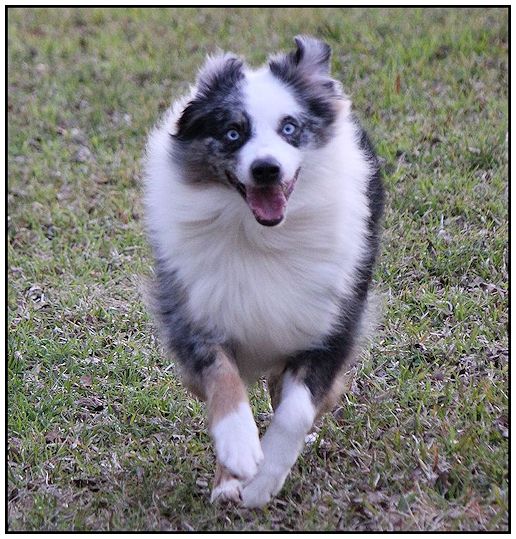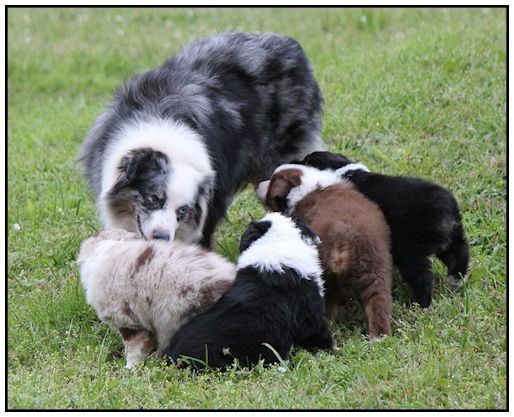 Above :  Sadie  taking  her  first  litter  of  puppies  on  their  first  adventure  outdoors.

                    *  See  more  of  these  puppies  by  clicking  here 

These  puppies  were  born  in  December  2014.  They  are  sired  by  Prizm's  Wizard.

Sadie  may  have  a  second  litter  in  2016  or  2017.  Still  deciding  when  I  will  have 

time  and  who  she  should  be  bred  to.  I'm  hoping  to  keep  a  small  merle  male 

from  her,  so  I need  to  find  the  right  boyfriend.  Her  kids  from  Wizard  grew  too 

big  and  I  didn't  get  a  merle  boy  ( of  course ).

Sadie  is  our  outcross  girl  from   Alstar  Aussies.  We  originally  sent  our  deposit 

for  a  small  blue  merle  male,  but  he  didn't  puzzle  quite  right,  so  we  ended  up 

with  Sadie  ( from  a  different  litter )  more  than  a  year  later.  And  although  Sadie 

grew  bigger  than  we  had  hoped,  she  is  a  blessing  and  well  worth  the  wait. 

She  is  a  happy  and  sweet  bundle  of  energy  and  we  love  her.